People
We maintain separate overviews of staff members, current and former master students and former staff members.
FMT Staff in 2018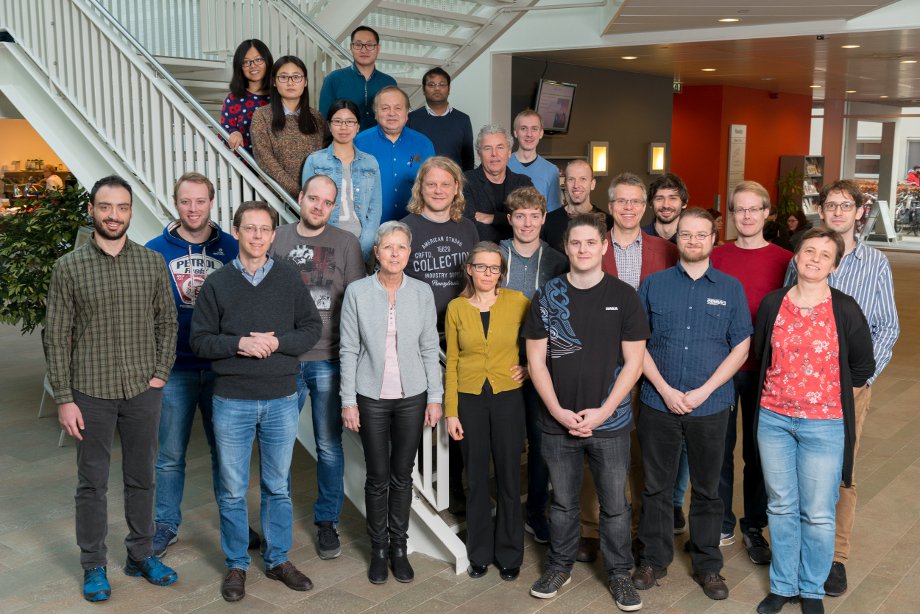 The photo (click on it for a bigger version) shows a snapshot of most of the staff members in 2018.
First row, from left to right:
Güner Orhan, Jaco van de Pol, Ida den Hamer, Mariëlle Stoelinga, David Huistra, Freark van der Berg, Marieke Huisman
Second row, from left to right:
Arnaud van Harmelen, Jeroen Meijer, Ansgar Fehnker, Vincent Bloemen, Arend Rensink, Arnd Hartmanns, Sebastiaan Joosten
Third row, from left to right:
Ruonan Li, Hajo Broersma, Stefano Schivo, Marcus Gerhold
Fourth row, from left to right:
Wei Zheng, Mehmet Aksit, Enno Ruijters
Fifth row, from left to right:
Dan Hu, Tao Tian, Rajesh Kumar

Not in the picture: Rom Langerak, Carlos Budde, Dan Zhang, Fauzia Ehsan, Wytse Oortwijn, Mohsen Safari, Ankit Shukla

Older photos depicts FMT Staff in 2015, 2014, 2012, 2010, and 2008.